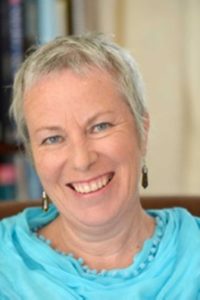 Dinah Cameron
021 183 5335
psychotherapycentre.co.nz/about-us/dinah
Bachelor of Education, Dip. Business and Administration, Dip.  Gestalt Psychotherapy, Dip. Teaching, MNZAP
about me
I have been working as a psychotherapist for twenty years and I have observed that many people approach therapy as a last resort, when nearly everything else has disappointed them. Some know what they are missing in their life, but not how to begin to find it. Others know that something is "off," but not what that something is. Whatever may have brought you to the moment in time when you are looking at this, it is a unique opportunity to begin — or continue — to look at your life with another person.
I see therapy as a collaborative process in which we will search to uncover events and patterns that have shaped your life in order to understand your current situation. As connections are made between past and present, you will gain insight and perspective in a way that will help you to manage your life, your relationships and your career in new more fulfilling ways.
My aim is for you to feel supported, understood, respected and encouraged to learn more about yourself in order to make meaningful changes. Together, we can find what will allow you to move forward into living your life in a rewarding and satisfying way.
Practice hours
Tuesday – Thursday 9am-5pm
By appointment only
Duration & Cost
The sessions are 50 minutes. $100 per session for private individuals.
Duration of coming to me for psychotherapy can vary from one session to years. This depends on what the individual's aims are.
Usually sessions are weekly, but fortnightly can be accommodated.
Phone: 021 183 5335   Email: dinahcameron@icloud.com