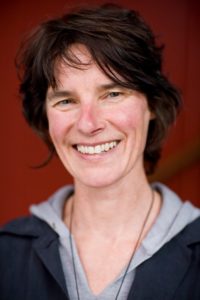 Lidy de Leeuw
(03) 471 8559
Dip. Gestalt Psychotherapy, Dip. in Language Teaching, Bachelor of Education, MNZAP.
about me
With a background in Education and Language learning in The Netherlands, I embarked on the study of Psychotherapy in New Zealand and graduated as a Gestalt Psychotherapist in 2006.
There are various motivations for a client deciding to engage in Therapy/Counselling. Life can be challenging, overwhelming and confusing. Talking with friends or family can be impossible or unhelpful and you may feel isolated, sad, angry and/or lonely. This can be a good time to make an appointment with a Counsellor or a Psychotherapist with whom you can talk freely in a confidential setting.
However, Therapy can also provide a platform on which to explore your life. It can then be a way to find awareness of patterns and how your past may impact on your present and future.
In my private practice I warmly welcome individuals as well as couples.
I have a special interest in working with clients whose first language is not English. I know from experience that sharing deeply personal matters in a language you did not grow up with, is not always easy.  
I am bi-lingual and therefore can offer Psychotherapy conducted in English and Dutch.
Practice hours
I practise on Monday, Tuesday & Wednesday from 9:00am to 5:00pm.
Duration & Cost
Clients can come in for a one-off session, work short-term or long-term. This is usually something the client and I assess and decide on together. Please do not hesitate to contact me for appointment fees. 
International Students are able to organise billing through StudentSafe insurance.
Phone: (03) 471 8559      Email: lidy.deleeuw@xtra.co.nz
31 Stafford Street
Dunedin 9016
Ground floor. City Forests Building.
Free parking. Wheelchair access.