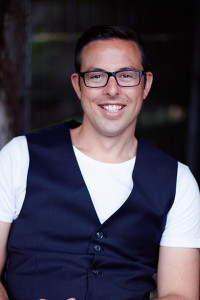 Linden Cooke
027 2136844
linden.cooke@dunedinpsychotherapy.co.nz
www.dunedinpsychotherapy.co.nz
Dip. Adult Psychotherapy, Dip. Counselling, Bachelor of Arts (Psych), Bachelor of Physical Education. MNZAP.
about me
I am a Registered Psychotherapist and a full member of the New Zealand Association of Psychotherapists. I have completed a diploma of Adult Psychotherapy in the Conversational Model as well as a diploma of Counselling in Person Centred Counselling.
I am also a graduate of a Bachelor of Arts with a major in Psychology and a Bachelor of Physical Education with a major in Sport and Leisure Studies from the University of Otago.
I currently work in private practice, Student Health Services the University of Otago and have also worked in a rural community counselling centre.
I use a respectful and caring listening approach. I encourage self-awareness of one's thoughts and emotions. I believe that health requires developing a relationship where one feels safe to discuss and explore all aspects that have contributed to the development of self. These include intimate and social relationships, family experiences and self beliefs.
I will encourage a safe and trusting relationship that aims for the promotion of unlearning and of new learning in a conversation between two persons. A situation is created in which problems are disclosed, explored, understood, and modified within a therapeutic conversation.
If you are hurting or wanting to make changes in your life, please don't hesitate to contact me for further details.
Practice hours
I practice from Monday – Friday 10:00am – 5:00pm, excluding Wednesday mornings (with some flexibility) by appointment only.
Duration & Cost
Each appointment is 50 minutes. Most clients attend a weekly session and I leave it to my clients to determine when to finish treatment. My standard fee is $115.00 per session.
Phone: 0272136844      Email: linden.cooke@dunedinpsychotherapy.co.nz
Please feel free to contact me below: